BREWSTER POINTE in College Station Pre-Selling NOW!
MAY 15, 2023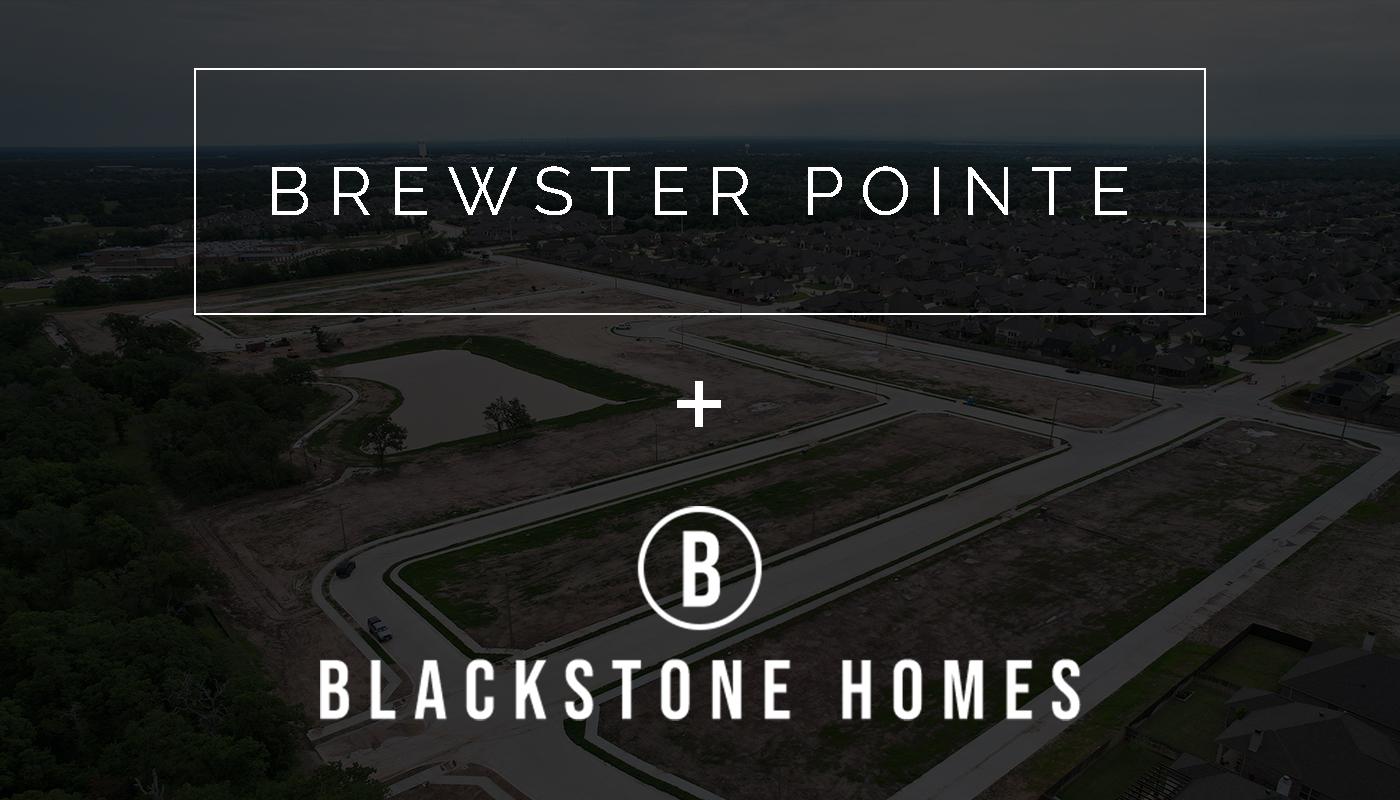 Blackstone Homes Expands Presence in College Station with the Launch of Their Latest Floor Plans in the Brewster Pointe Community
College Station, Texas – 15 MAY 2023 – Blackstone Homes, a renowned and trusted name in the brand-new home construction industry, is excited to announce their latest venture in the thriving community of College Station, Texas. With the launch of the latest phase in Brewster Pointe, an exclusive new residential development, Blackstone Homes is set to elevate the standards of modern living in this dynamic region.
Brewster Pointe, nestled in the heart of College Station, presents an exceptional opportunity for potential Buyers to discover their dream home in a truly unbeatable location. Blackstone Homes' arrival brings with it a legacy of unparalleled craftsmanship, superior design, and unwavering commitment to customer satisfaction. The company's distinguished reputation and attention to detail make them an ideal partner for discerning buyers seeking a truly extraordinary living experience.
Situated in the vibrant city of College Station, Brewster Pointe enjoys a prime location surrounded by an array of amenities and conveniences. Residents will have easy access to recreational facilities, shopping destinations, renowned educational institutions, and the vibrant cultural scene that College Station offers. The community itself boasts meticulously landscaped streets, green spaces, and a welcoming atmosphere that fosters a sense of belonging.
With Pre-Sales happening NOW, Buyers will have the advantage of selecting their preferred floor plan and personalizing finishes to suit their individual tastes and needs at an unbeatable introductory price. Unique to the Blackstone Homes Team, their New Home Consultants will guide homeowners through the process, ensuring that their dream home becomes a reality with experiencing a truly fulfilling and rewarding process.
Brewster Pointe offers an array of thoughtfully designed Blackstone floor plans, ranging from spacious single-story homes to grand two-story residences. Each home will showcase Blackstone Homes' signature blend of style and functionality - emphasizing sustainability, the homes will incorporate energy-efficient features and environmentally friendly practices, contributing to both comfort and conservation.
Blackstone Homes takes pride in its commitment to quality, using only the finest materials and employing innovative construction techniques. Buyers at Brewster Pointe can expect homes that boast exceptional architectural styles, featuring open-concept layouts, spacious living areas, gourmet kitchens, luxurious master suites, and high-end finishes. Moreover, the company's dedication to sustainability is evident throughout the community, with energy-efficient features and eco-friendly practices implemented to minimize environmental impact.
For more information about Brewster Pointe and to explore the Blackstone Homes experience, interested Buyers are invited to visit the company's website at blackstonehomes.com or contact a New Home Consultant by calling 979.696.HOME to schedule a personalized tour of the community.
PRE-SELLING NOW - ASK ABOUT PREMIUM WATER-FRONT HOMESITES!